If you have been the victim of racial discrimination in the workplace, you will need to send a letter to your employer's human resources to notify them of the incident (s).
Your employer should respond to your letter promptly and do something right away to stop this inappropriate behavior. Your letter should be detailed and laid out properly.
It should have an introduction, body, and a conclusion, so it gets to the point and so that it provides the essential details about the racial discrimination that you have endured.
How To Write Your Letter to Human Resources
First, you should make sure you have a clear subject line that gets to the point. As an example, the subject should be something like Racial Discrimination - [Your Employer's Name] Human Resources. That way, your employer will understand the importance of the letter and they will read it, and then promptly address the matter.
Next, make sure you have the address right. Send the official letter to multiple persons and be sure to keep everyone notified about the status of the complaint.
Recipients of the letter should include human resources (HR) and company executives and higher management.
In the body of your letter, detail the incident and what happened. Make sure everything is clear and be blunt. Do not sugarcoat the details.
You should include the date, time, and location of the incidents, and if there were any witnesses to any of the discrimination, you should indicate that there were witnesses, who they were, where they were, and what they saw.
In the final words, emphasize what you expect. You want your employer to take action and resolve the issue. You want them to put an end to this treatment, and you want to be treated fairly.
Depending on the situation, that could be a promotion, a better pay rate, a more desirable work schedule, or your job back. Get to the point and explain what you want from your employer and how you expect them to address the issue.
Let them know that if they do not respond by the deadline what action you will take. Let them know you will not just let the issue go.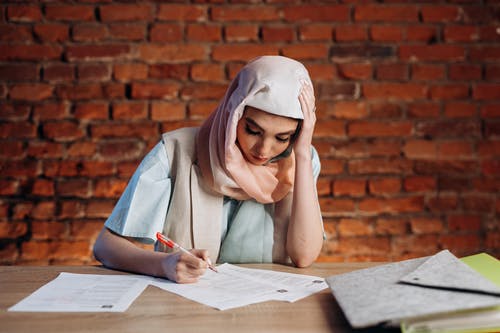 Final Words
Carefully review your letter before you send it. Make sure it is professional. Do not let your emotions take control of the situation. Be factual and do not state opinions.
Only provide relevant details, so those investigating can get a thorough picture of the situation. Be sure to provide specific details and include dates and locations of the incidents.
What To Include In Your Racial Discrimination Demand Letter
Within your letter to human resources, you'll need to include some important information. This includes:
A description of the event(s) that you believe were racial discrimination: you don't have to go into extreme detail the event in your demand letter, but rather just mention a few key points. Then, you can reference a log or journal for human resources to look at to find out the exact details for the incidents.
Explanations of why the incident was racial discrimination: As you explain the incidents that occurred, you should also explain why they were discriminatory. It could be that the harasser has been making derogatory comments repeatedly and then only you were excluded from bonuses. Even if you think the incident is an obvious case of racial harassment, you should still explain why it is considered racial discrimination.
Information about what kind of damages you suffered: You should detail what kind of injuries the racial discrimination caused. These can be emotional, physical, or monetary. The more information about how the discrimination impacted you emotionally, physically or within your career, the easier it is to show who that the incidents were discrimination.
You may also want to submit evidence and documents with your racial discrimination demand letter to human resources. Some evidence you may want to submit include: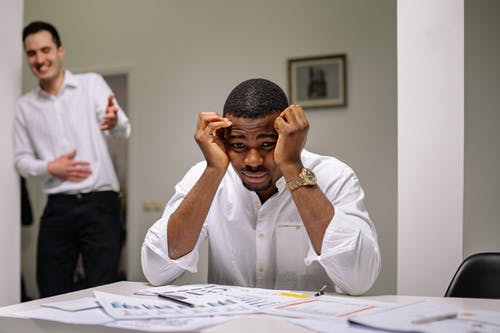 A log detailing times, dates and descriptions of the racial discrimination
Copies of discriminatory messages, emails, texts, memos, etc.
Statements from witnesses who may have seen the incidents occur
Video or photos of the incidents
Copy of your employee handbook, highlighting any antidiscrimination policies
Your termination letter if applicable
Submit these to your employer's human resources with your demand letter to help show that you were racially discriminated against at work.
Example Letter
Dear Human Resources Manager,
I am employed as a warehouse worker within your company. This is a formal complaint of racial discrimination that I have been subjected to, and this is my request that you investigate my allegations and take appropriate action to remedy it and stop it. The harasser is my coworker, Mark Jones. The following events are among those that I consider as discrimination:
On August 12, 2020, Mr. Jones approached me during our afternoon break while we were in the employee lounge. He told me that I was doing a fairly good job, but I needed to refer to him as my master. I told him I did not appreciate those comments and was offended. He simply laughed.
On August 19, 2020, I was working my shift and Mr. Jones approached me in the warehouse. He told me he did not like my haircut because people of my color didn't wear hairstyles like that. He then said I should remember where I came from.
I would appreciate the opportunity to meet with you so we can discuss this situation in person. I would like to see this matter addressed promptly and I want the harassment to stop.
Thank you for your help in this matter. I look forward to hearing from you.
Sincerely,
James Smith
Get a Free Case Evaluation Today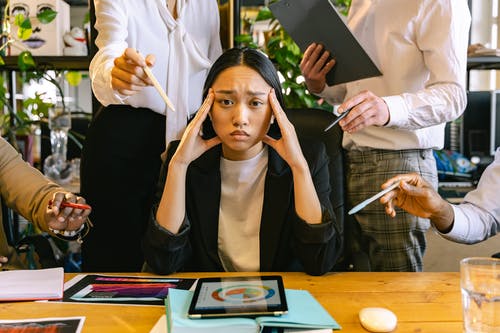 Employment law claims can be challenging. If you think you are the victim of racial discrimination in the workplace, you should speak with an employment law attorney who handles such claims in your area.
When you meet with the lawyer, go over payment plans. However, your initial consultation will be free of charge.
You do have a limited time for pursuing a racial discrimination claim after an incident in the workplace, so do not wait too long to get your claim underway.
Complete the Free Case Evaluation Form on this page to share the details of your racial discrimination in the workplace incident.
Additional Resources