If you were denied your FMLA leave even though you are eligible, then your employer acted illegally. Similarly, if you are faced relation, such as not getting promoted, because you took an FMLA leave, your employer acted illegally. If either of these instances, occurred, you may have grounds to file a claim against your employer.
What is the FMLA Act?
The Family Medical Leave Act (FMLA) was designed to provide protections for workers who need to take an extended period of time away from work.
 
Whether it is a continuous 12 weeks or sporadic days off over a period of time, the FMLA allows employees time off to care for personal health issues or to care for a spouse, child or parent.
If you have worked for your FMLA eligible employer for at least 12 months, have completed 1250 hours of work in those 12 months and if there are at least 50 employees within a 75-mile radius of your job site, then you are eligible to utilize FMLA leave.
This is not an extra benefit; If your employer is FMLA eligible and you meet the criteria then you are entitled to use FMLA leave should the need arise.
According to the FMLA, you must be able to return to your job upon completion of your leave. If your position is no longer available, such as when a company restructures or changes job titles, then you must be allowed to return to a position similar to the one you held before.
Your employer must provide health insurance while you are on FMLA leave (you might be required to pay premiums while you are gone) and you cannot be punished for taking FMLA leave. Under the law, taking FMLA leave may not count against hiring or promotions either.
If you were denied a promotion because you were on FMLA leave, then you can file a claim against your employer.
When Can I Be Denied FMLA Leave?
You can be denied FMLA leave. But it must be for specific reasons. These include if your employer has too few employees. If your employer has less than 50 employees, then they are not required to provide federal FMLA benefits.
You also must meet certain requirements to be approved for FMLA leave. If you have not worked for at least 12 months and worked for at least 1,250 hours during that 12 months, then you can be denied leave.
You also must have a proper reason for FMLA leave. If you did not give birth to a child or adopt, are caring for a family member with a serious medical condition, or are experiencing a serious medical condition that will keep you from working, then you can be denied leave.
If your employer is over 50 employees, you have worked long enough to qualify for leave and have a proper reason for FMLA leave, but are denied FMLA leave, you can file a claim.
Can I Be Denied A Promotion While On FMLA Leave?
Under FMLA guidelines, you are entitled to consideration for promotions and new positions for which you are qualified that come about during your leave.
You cannot be overlooked for promotions even if you have not been there when the positions come about.
The challenge comes with the fact that there are many reasons why you might be taking FMLA leave. It could be to help care for a sick family member or to deal with your own personal health issues.
Obviously, if you are in the hospital it might be challenging to be considered for a promotion, but the law states that if you are qualified for the promotion then you must at least be considered for it.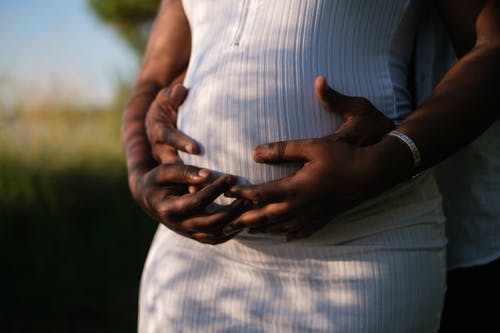 Can I Be Denied A Promotion Because I Took FMLA Leave?
As with being denied a promotion while being on FMLA leave, you also cannot be denied a promotion because you took FMLA leave.
Employers cannot retaliate against you because you were on leave and deny a promotion because you were not at work for a period of time.
When it comes to FMLA leave, it should not be counted against you in any way. The intent of the law is to give employees the ability to take the time they need to help a family member or to deal with their own personal health situation.
It might not happen at the best time, such as during the holiday rush at a department store, but when emergencies happen, they happen.
There is nothing we can do about it. Taking FMLA leave is not like taking an extended vacation; if you qualify for it, then you can take it without worry that it will impact your job upon your return.
If your employer cites FMLA leave as a reason for being denied a promotion, then you have cause to file a claim against your employer.
Someone Else Was Promoted While on FLMA
The Family Medical Leave Act (FMLA), which the United States Congress passed in 1993, provides legal protections for employees who miss a prolonged amount of time at work. Under the groundbreaking labor law, workers can take as much as 12 consecutive weeks off or just a few days over a certain period to care for themselves, a child, parent, or spouse. If someone else was promoted while you took FMLA leave, has your employer violated the FMLA?
To qualify for FMLA legal protections, you must have worked for your employer for at least one year in which you have accumulated more than 1,250 hours of employment. Your employer also must employ at least 50 workers that live within 75 miles of your job.
The key provision of the FMLA is you have the right to return to work in the same job you had when you took leave. Your employer must continue to provide you with benefits such as health insurance and you cannot receive a cut in pay nor lose any of the job duties you had before the unpaid leave.
According to the legal guidelines written into the FMLA, workers have the right to receive consideration for a promotion while on leave, as well as be notified about the opening of positions that match their professional qualifications. You cannot be denied a deserved promotion just because you temporarily left your job to take care of a personal matter such as the birth of a child.
If someone else received a promotion while you took advantage of the FMLA, you should contact an employment attorney who may be able to help prove your claim.
How A Lawyer Can Help
If you suspect that your rights under FMLA have been violated, then you have two options available to you: You can either file a complaint through the Department of Labor's Wage and Hour Division (WHD) or you can file a private lawsuit. Both options will allow you to present your evidence to prove that you were overlooked or denied a promotion because of a leave.
Upon filing a claim, some of the remedies that are available to you include reconsideration for the promotion (when available/applicable), reinstatement of your position if you have lost your job because of and FMLA issue, out of pocket costs, legal fees and even emotional distress for having to deal with the situation during your leave.
While hiring an employment law attorney does not guarantee that you will win your case, having an expert working on your claim increases the chances of a favorable result.
An attorney will be able to assess your case and determine what your next steps should be. If filing a claim or lawsuit makes sense, he or she can help you gather evidence to support your claim.
Most attorneys will offer a free consultation or a low-cost consultation to start, and many work on a contingency basis so you will not pay up front and you only pay if you win your case.
Find out how an employment law attorney can help you by filling out a free case evaluation.
Additional Resources