When start a job and you do work, you expect to get paid for your time and efforts. Unfortunately, that isn't always the case.
Sometimes employers don't do the right thing, and in some instances, they blatantly break the law and do unscrupulous things to their workers and their customers.
If you have fallen victim to wage theft, you do have rights and there are laws in place to protect workers – just like you – who have suffered because of the wrong-doing of your employer.
That is why many states have created their own Wage Theft Prevention Act (WTPA). 
State Wage Theft Prevention Acts
New York
The New York Wage Theft Prevention Act (WTPA) went into law on April 9, 2011. This law requires employers to give written notice of wage rates to each new employee hired. This is the most well-known wage protection act. 
That notice must include the rate or rates of pay including overtime  if applicable, the regular payday, official name of the employer and any other names used for business operations, the address and phone number of the employer's principal office or main location, allowances that are taken as part of the minimum wage such as tips and meal deductions, and how the employee is paid – shift, day, hourly, commission, weekly.
You will then have this to review, so you will know how much you are paid, when you are paid, any deductions, and so forth.
If your paystub doesn't meet the criteria of the written notice you were given, then you should meet with your employer and discuss any concerns or discrepancies.
They will have to explain any concerns that you have in your pay, and you can pursue legal action if you believe that you are the victim of wage theft.
California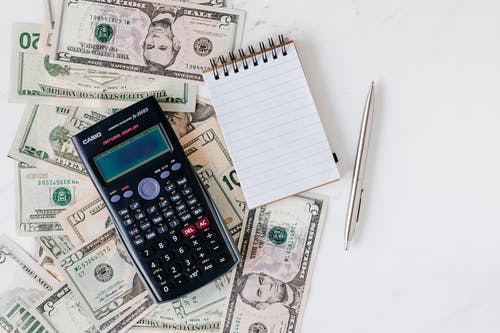 California also has a Wage Theft Prevention Act. Like the New York WTPA, it protects employees from being underpaid or missing pay. California's Wage Theft Prevention Act includes regulations on payroll records, pay requirements, and required written notices about specific pay and related benefits.
Minnesota
Like most WTPAs, the Minnesota Wage Theft Prevention Act protects workers and adds criminal penalties for employers that commit wage theft. Passed in May 2019, it allows for more funding for the Department of Labor and Industry (DLI) to increase staff members that are needed to investigate any wage theft as well as conduct outreach to help prevent wage theft.
These are just a few examples of state's Wage Theft Prevention Acts. Many states have their own specific ones, outlining what is considered wage theft and how investigations should be done.
Who Do These Wage Theft Prevention Acts Apply To?
Most of the various WTPA covers all employees. It was enacted to protect all new hires and current employees except undergraduate and graduate student employees.
It covers all employees hired into regular non-academic, academic, temporary, and casual positions that are both a term and indefinite nature.
For specifics about the WTPA in your state, refer to your local legislature to find out if you are covered.
Federal Laws on Wage Theft
There are also federal laws and regulations in place that can protect you from wage theft. The Fair Labor Standards Act (FLSA) helps create a federal minimum wage as well as overtime laws. It created rules about child labor. It created exempt employee and non-exempt employee classifications.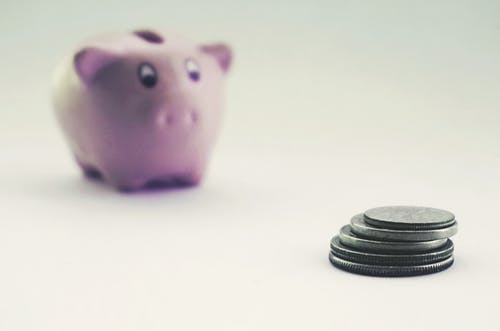 Remedies For Wage Theft
If you are the victim of wage theft, there are remedies available. When you file a claim, you can ask for reimbursement for any lost wages and you may be able to recover any out-of-pocket expenses related to your loss and pursuing your claim against your employer.
You can also ask to be reimbursed any legal fees. If you have suffered stress, depression, and anxiety because of the loss of your wages, your attorney may also pursue a claim for emotional distress.
With the help of an employment attorney, you may be able to recover your damages and remedy the situation.
Wage theft can be very stressful, so you will want to enlist the help of an employment law attorney who is experienced in such matters and who is familiar with both state and local laws.
The Next Steps
As an employee, it can be difficult to deal with wage theft. You need the wages that were stolen from you, but you are hesitant to approach your employer because you are afraid of being reprimanded or losing your job.
You are afraid in the long run you will be out of even more wages that you need. You don't have to put up with this illegal behavior.
Instead, you do have resources available. Not many workers are aware that they have legal options, but you do and you should enlist the help of a skilled employment law attorney who understands the process and will work to ensure that you are fairly compensated for your losses.
To make sure you proceed in the best possible way and to gather up the supporting evidence and documentation that your case needs, consult with an employment law attorney who handles such cases in your area.
How An Employment Law Attorney Can Help
If you have been the victim of wage theft, you should talk with an employment law attorney.
A lawyer may be able to review your paystubs and other employment documents and determine your employer's wrongdoing.
Your lawyer can be able to proceed with your claim, gathering supporting evidence and documentation and working to ensure your rights are protected.
There is a time limit for pursuing a claim against your employer for wage theft, so don't delay getting the help that you need to proceed with your claim.
Complete the Free Case Evaluation Form on this page to get connected with an independent, participating attorney who subscribes to the website.
Additional Resources