If a coworker has texted, email or showed you inappropriate sexual images, this may be a form of sexual harassment. Sexual harassment is prohibited in the workplace, and there are state and federal laws that set punishment for such behaviors.
If you have been the victim of sexual harassment in the workplace, you can pursue a sexual harassment case against your employer. You will need to maintain evidence and documentation to prove your case and to show that you are the victim of sexual harassment.
Examples of Inappropriate Sexual Images in the Workplace
There are several ways that sexual harassment can take place in the workplace, and regardless of how it happens the employer should take action as soon as there is notification of the problem. One way that sexual harassment occurs is through the display of sexual images in the workplace. Some of these situations could be intentional, and at other times, it could be hard to prove that the case involved legitimate sexual harassment.
Sexually Inappropriate Image Displayed at Work
Often, employees are allowed to decorate their own workspace or desk area. This could include family photos, calendars, collectible items, and even posters. If an employee displays something considered sexually inappropriate, then this could be sexual harassment. This is especially true if the employee is asked to remove the image and doesn't do so, or if the employer is aware of the problem and doesn't address the issue with the offending employee.
You should get a photo of the offensive image and be sure to keep this photo so you can use it as evidence later if the photo is removed. You should also make notes regarding how long that the image was displayed there and where it was displayed and its visibility.
Others may have noticed the image as well, and your claim could benefit from statements from witnesses to the incident. If others have also filed complaints, that should be noted as well and that will help your claim against your employer.

Receiving Sexually Inappropriate Images
Sexual harassment can also be in the form of receiving inappropriate images from a coworker. These can be emailed, texted, mailed, messaged, etc. If you received an inappropriate image from a coworker and asked for it to stop, but the images still continued, you may have grounds for a claim.
You should save the inappropriate messages to help support your claim. Consider asking others if they also received the images as this can help your claim.
A one-time occurrence could be difficult or impossible to prove was sexual harassment, but an ongoing problem or issue could make proving sexual harassment a problem much easier. Be sure to document everything and maintain supporting evidence that will support the case and prove that sexual harassment did take place while you were on the job.
What To Do If Shown Inappropriate Sexual Images At Work
If you notice sexual or inappropriate images that are offensive to you, you should ask the individual who posted the image to remove it. You should also report it to your employer and be sure to maintain evidence or documentation that shows you properly reported the incident and then the response to your complaint. Be sure to write down and document anything that is said regarding the situation and your complaint.
You will need to maintain records of how your employer responded to your report or complaint. Take notes that detail what was said, or if you received a written response to your complaint. You will want to maintain a paper trail that will indicate what happened, what was said, when it was said, when the problem was addressed, and if there was any action taken on the behalf of your employer.
Also, you will need a copy of the employee handbook and employment contract as these will most likely detail company policies and rules and should include the policy that applies to sexual harassment in the workplace. Proving a sexual harassment claim in the workplace can be challenging, as there will be a lot of he-said and she-said disputes. Without documentation and supporting evidence, it could be basically impossible to prove what happe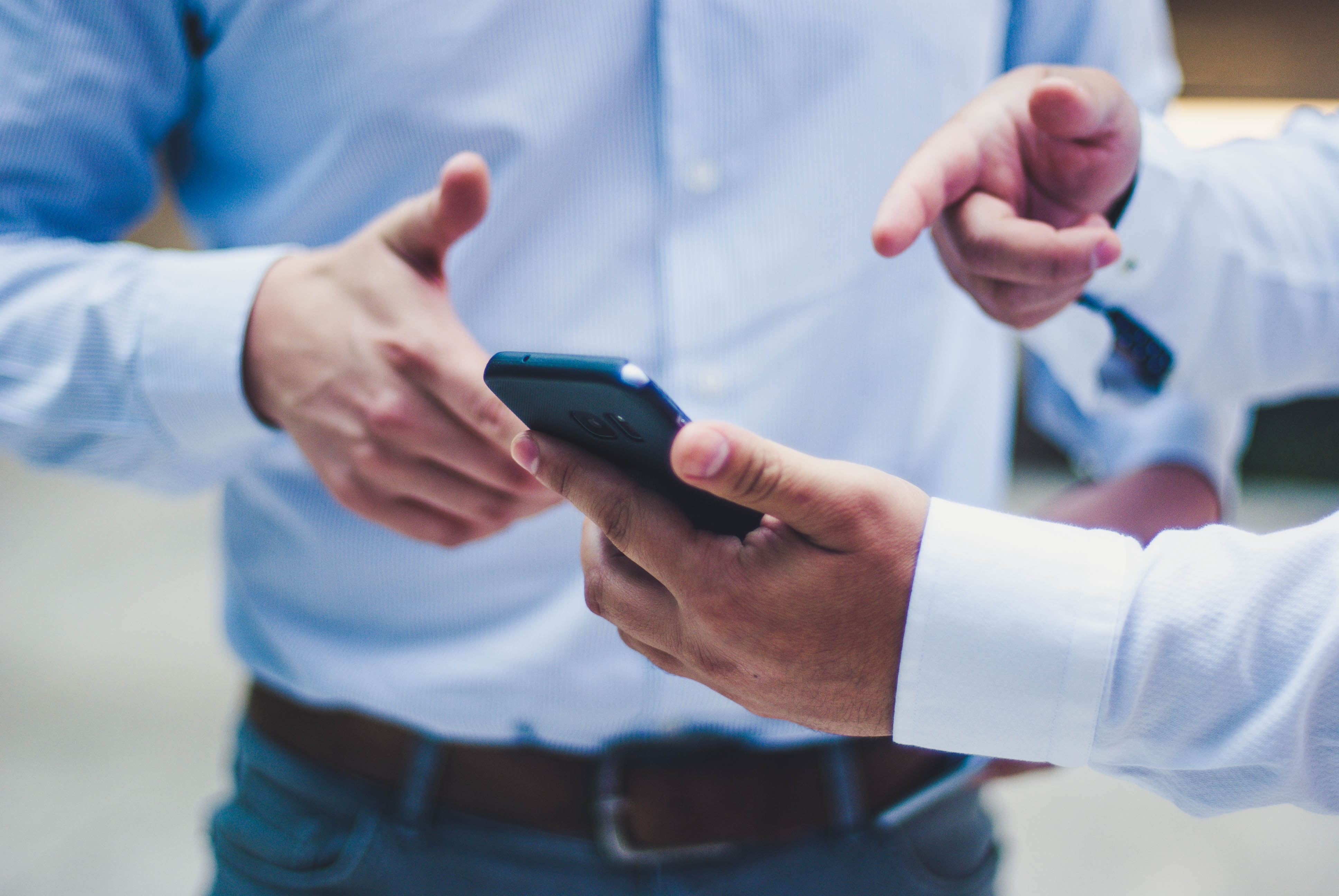 ned and when it happened.
What to Do If You Were Sent Inappropriate Images from Co-Worker
If a coworker texted you inappropriate images, you should first ask for the images to stop. Document chain of messages to help support your claim. You should notify your HR department, or your manager if you do not have an HR department. Again, keep copies of your conversation as evidence.
Next Steps After Notifying Employer of Inappropriate Images
If your employer did not properly respond to your complaint of being shown inappropriate images from a coworker, you can move on to filing a complaint with the U.S. Equal Employment Opportunity Commission (EEOC). The EEOC will investigate your claim and determine the best course of action. They may hold your employer accountable as well as send a right to sue letter. This letter gives you the green light to then file a formal lawsuit against your company.
Evidence to In Claim For Inappropriate Images From Coworker
When reporting the inappropriate images to your employer or filing a claim with the EEOC, you'll need evidence to support your claim of sexual harassment at work. This includes:
Copies of the inappropriate image(s)
Texts, emails or messages with the inappropriate image(s)
Your texts, emails or messages responding to the harasser about the inappropriate images
Documentation of reporting the claim to HR
Witness statements
Copies of your work's sexual harassment policy
Protections After Filing Your Claim
After you file a claim for workplace sexual harassment for inappropriate images, you are protected from being fired for reporting the claim. If you are fired, this may be retaliation or wrongful termination. Both can result in another claim.
How an Employment Law Attorney Could Help
If you have been the victim of sexual harassment in the workplace because someone has posted inappropriate or sexual images in an area where they are visible, you should enlist the help of an employment law attorney. An attorney who handles employment law claims can be familiar with the state and federal laws that apply to your case and they may understand the best way to proceed with your claim.
When you talk with an attorney, go over their payment. Some employment lawyers take cases on a contingency basis, which means that the attorney will not be paid until you win your claim and recover compensation for your losses. Others require payment upfront.
There is statute of limitations, or a time limit, for pursuing a sexual harassment claim. Don't delay talking to an attorney and getting your claim underway. Complete the Free Case Evaluation Form on this page today to get in touch with an independent, participating attorney who subscribes to the website.
Additional Resources